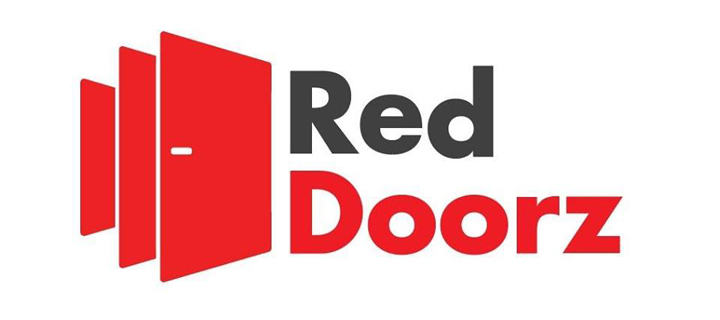 REDDOORZ @ PROVIDENCE TOWER 2000 MNL Budget-Friendly Hotel
RedDoorz is a Singapore-based hotel company and hospitality brand that operates in Southeast Asia. The company aggregates existing budget hotels, offers staff training, provides access to digital services, and rebrands the hotels as RedDoorz. It was founded in 2015 and, as of October 2019, it maintains 1,500 properties over 100 cities across Singapore, Indonesia, Vietnam, and the Philippines.

MAMA V RESTAURANT
There's nothing like coming home to a home-cooked meal at MAMA V RESTAURANT. Enjoy classic Filipino dishes with Mama V's 60 plus-year old recipes, within minutes of ordering.
Our clients keep coming back for our Angus Beef Tapa, White Fish with Calamansi Butter, Chicharon Bulaklak, Beef Caldereta, Chicken Mushroom, and Pork Sinigang.
For those who can't dine-in at our Restaurant, there's always Mama V Delicious online food delivery service, for you!

Eat Fresh Hong Kong Famous Street Food
Eat Fresh Hong Kong Famous Street Food's bestsellers in an easy-to-order takeout format.
Get your Laksa, Salt & Pepper Squid, Salted Egg Prawn, Special Fried Rice, Siomai, and Hakaw fix now!
Located streetside at the entrance of Providence Tower 2000 MNL!
EASY FITNESS MNL
Work, play, rest, and workout.
The fitness center is complete with all the gym equipment you'll need to destress after a busy day at work or sightseeing in the Metro.
Get your FREE trial work out!
Message us on the number below.
24/7 SECURITY & SAFETY
We make sure you are safe, secure & protected. The building is equipped with 72 CCTV cameras, security personnel, and dedicated visiting hours. We'll keep a watchful eye so you can restfully shut yours at night.
We also randomly swab antigen test all our employees since March 2020. We have our Company doctor, on teleconsult, for close monitoring of everyone's health. We are about 96% fully vaccinated among our employees, as of middle of October 2021.
N

REDDOORZ Budget-Friendly Hotel

N

MAMA V RESTAURANT Filipino Comfort Food

N

EAT FRESH Take-Out Hong Kong Famous Street Food

N

EASY FITNESS MNL Gym*

N

Front Desk/Guest Experience Officer from 8 am to 8 pm

N

2 Schindler Elevators

N

24-Hour Building Maintenance & Electrician

N

24-Hour Security & Roving Guard

N

Basement Parking*

N

Laundry Service*

N

Water-Refill Service*

N

Housekeeping/Cleaning Service*

N

Stable PT&T Wi-Fi Connection*

N

Sky Cable Connection*

N

Function Rooms*

N

Onsite Antigen Swab Testing Service*
*Additional fees apply for these amenities.